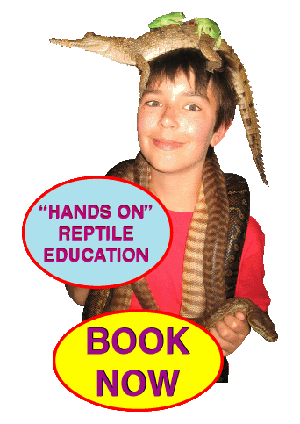 FIELD SURVEYS, PROPERTY CONSULTING AND SIMILAR.
Raymond Hoser "wrote the book" on how to find and catch reptiles in Australia in 1989.
He's still regarded as the best in the business when it comes to going into the field and finding critters. No one else thinks like a reptile like Raymond Hoser does.
Over more than 20 years he's been periodically contracted by company's and individuals in order to find reptiles on properties, do survey work, reports and the like.
If you or your company want to know what's where on your property, Raymond Hoser and the snakebusters team can help you. If you want to create a reptile-friendly development, Raymond Hoser can help you do it … no it's not always as simple as simply letting the vegetation grow. He'll design everything for you including how to maximise your property's thermal positions and attributes, local environment and so on.


If you want to keep snakes or other "nasties" out, he'll help you do it.
Pricing is on an "each job" basis and is very reasonable.
Survey work is best pre-arranged by some months as permits are usually required and may take some time to issue, although some states are better than others. Many species of reptile are seasonal in movements and from a practical point of view can only found at certain times of year (often only a few weeks a year) and so foreward planning may be essential if these species are to be targeted.
Raymond Hoser has conducted extensive field surveys in all mainland Australian states and in the UK and USA.
Further details - Phone (within Australia) 0412 777 211.
Further links
Please scroll through this entire list before making a selection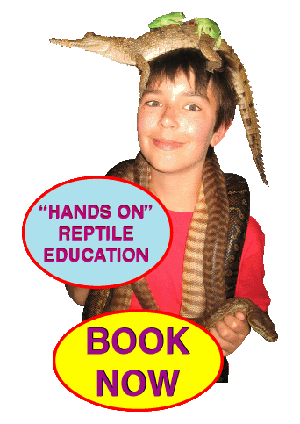 Non-urgent email inquiries to:
Our bookings page

Bookings and urgent reptile displays inquiries please phone:
Melbourne, Victoria, Australia:
(03) 9812 3322 or 0412 777 211

Find us on Facebook, Myspace, YouTube and Twitter

© 2015, Snakebusters®, reptile party®, Melbourne, All Rights Reserved.
Snakebusters®, Snakeman®, Reptile Party®, variants and trading phrases are registered trademarks, and unauthorised use is forbidden. All rights reserved. This is including for activities indicated below:

| | | | | | | | | | | | | | | | | | | | | | |