Raymond Hoser Dot Com - Temporary website - until end Nov 2008
(Click on appropriate links below)
(After viewing link/s, please use the back key on your browser to return here)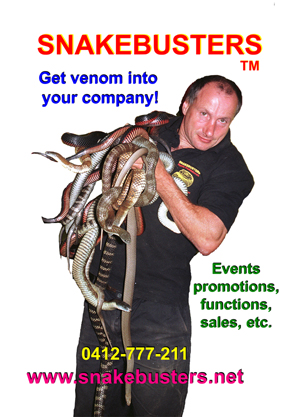 Manningham Council Elections
Candidate statement - Raymond Hoser - click here:
Details of Pat Young's prior misconduct and dishonesty in office.
Details of environmental destruction by Manningham council with the approval of Pat Young.
Details of spending ratepayer's money for private purposes by Pat Young which is either illegal or unethical.
Snakebite death of pet dog at Donvale - Pat Young, Errol Wilkins and John Bennie culpable (1 of 4 such cases known).
Legal statement - this website and all others on server.
Links unconnected with Manningham Council
Snakebusters (Reptile removals / Live shows, etc)