RAYMOND HOSER - PERSONAL DETAILS
(The folowing is adapted from a biography published in a book)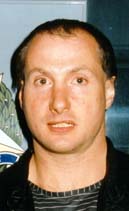 Raymond Hoser was born in the U.K. in 1962 and came to Australia in 1967. He is presently aged 37 (1999) and married with a daughter. He grew up and studied in Sydney. From the age of four, he kept reptiles as pets and began his research into these animals early, publishing many scientific papers in journals worldwide from the age of thirteen. He is now internationally regarded as an authority on Australian reptiles, having published over 140 papers. His books, Australian Reptiles and Frogs and Endangered Animals of Australia are extremely detailed and regarded as definitive works in their fields. Following his exposing of official corruption in State wildlife authorities, in the 1970ís Raymondís reptile facilities were broken into on several occasions by the named wildlife officials. Reptiles, computer disks, files, camera equipment and other valuables, were stolen. Most of the authorís claims regarding corruption have since been vindicated by other independent sources. Officials named by him as being corrupt, have since been removed from their positions.
Smuggled was Raymondís first corruption book. Following itís release in 1993, it soon became widely accepted as the new benchmark in terms of investigative books about corruption within Australia. It was an instant best-seller. Smuggled and itís sequel, Smuggled-2, published in October 1996 represents a summary of Raymondís search for the truth in the area of wildlife trafficking and associated crime in Australia. His book, The Hoser Files - The Fight Against Entrenched Official Corruption first published in 1995, followed this trend and is widely regarded as the precursor of a notably increased media attention to the problem of Police corruption in Victoria. That book once and for all shattered the myth perpetuated by successive Victorian Governments that their Police Force was the cleanest in the country. Victoria Police Corruption and Victoria Police Corruption - 2 (published at the same time and released in July 1999 (general release on August 2, 1999)), expose further corruption and like Raymondís three previous corruption books will probably be unlawfully banned shortly after release by the named officials in a desperate attempt to prevent the public from knowing what really goes on. Raymond regards exposing corruption as being the neccessary first step in solving the problem. He now accepts that being vilified by officials in positions of power comes as a result of exposing corruption. he also accepts that he will be subjected to false and baseless defamatory statements by those he names as corrupt as they seek to discredit him (e.g. as happened on Radio 3AW on 22 September 1999, when he was cut off and prevented from replying to a series of false statements alleging Hoser had engaged in criminal activity and had convictions for violent crime - which he doesn't).
Raymond Hoser has chosen to stand as the independent member for Frankston East because he feels that the general public need a voice of honesty and deceny in government. They have been betrayed for many years by "yes men" politicians who represent the interests of themselves and the major parties rather than those of their constituents.
Raymond Hoser worked for ten years as full-time taxi driver (average 60 hours a week) and as a zoologist. He knows what it is like to do an honest day's work for an honest day's pay - unlike most of the career politicians appointed by Party machines of the major parties. Raymond currently runs his own small business (a publishing company) and has a better handle on how hard the Liberal and Labor governments of recent times have made it to earn a living in business with their ever increasing unneccessary red-tape and regulations.
Labor says all the right things and promises the world in opposition, only to send everyone broke while in government. Liberals simply line their own pockets while life gets harder for the average worker. Raymond Hoser will fight for a fair deal for those who deserve it. He will work to ensure that corrupt deals with the favored few will end. A vote for Labor or Liberal is a wasted vote.

Politics, Corruption and books Websites - Links

Non-urgent email inquiries via the Snakebusters bookings page at:
http://www.snakebusters.com.au/sbsboo1.htm

Urgent inquiries phone:
Melbourne, Victoria, Australia:
(03) 9812 3322 or 0412 777 211