3AW RADIO ANNOUNCER - STEVE PRICE LIES ON AIR ABOUT RAYMOND HOSER - COMMITS DEFAMATION.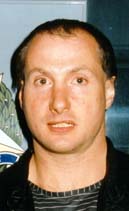 RAYMOND HOSER,
41 VILLAGE AVENUE,
DONCASTER, VICTORIA, 3108,
AUSTRALIA. PHONE: +61 3 XXXXXXXX
FAX: +61 3 XXXXXXXX
MOBILE: +61 412 777 211
September 23 1999
TO/ THE RADIO MANAGER - RADIO 3AW,
MELBOURNE,
AUSTRALIA.
FAX: 03 9690-0630
Dear Sir, Or whom it may concern,
I refer to the radio broadcast between one of your radio commentators and myself yesterday between 5 and 6 PM yesterday. The name of the interviewer was (I think) Steve Price (name and/or spelling may be wrong).
The interviewer conducted a carefully crafted and cynical character assassination of myself by making false and defamatory statements against myself and refused to allow either myself or others the right to correct them. The interviewer then used a number of supposedly random callers to further defame myself in a deliberate bid to further destroy my public credibility.
Among the many false statements was that I supposedly had current convictions (that had not been overturned) for assaulting Police, resist arrest and assault by kicking as well as the false statement that I was illegally selling books outside Pentridge Prison without a council permit.
Due to the immense damage to my personal and financial wellbeing arising from your statements, you are asked to immediately broadcast an unreserved apology to myself for the above and other false and defamatory statements and also give me the right of reply on your radio station to correct the facts in an interview room situation whereby your interviewer cannot cut me off, as he did in the previous interview.
Failure by yourselves and your journalists to correct the defamation will leave yourselves open to myself instructing my lawyer to issue legal proceedings against you at any stage and without notice. Noting that the damage to my interests is probably irreparable, no matter what you now do to correct the falsehoods you have promulgated, I reserve all rights.
In anticipation of your immediate assistance's.
Please acknowledge receipt of this fax in writing within 72 hours or three working days to prevent further copies of this letter being faxed to you.
YOURS FAITHFULLY
RAYMOND HOSER.

Politics, Corruption and books Websites - Links

Non-urgent email inquiries via the Snakebusters bookings page at:
http://www.snakebusters.com.au/sbsboo1.htm

Urgent inquiries phone:
Melbourne, Victoria, Australia:
(03) 9812 3322 or 0412 777 211