Wildlife conservation victory: Snakeman Raymond Hoser keeps all his registered trademarks.
In a major victory for animal welfare and wildlife conservation, the Snake Man Raymond Hoser has scored a win, after successfully fending off an attack on his registered trademarks. A cohort of law-breaking trademark infringers led by Michael Alexander of Launching Place, Victoria had applied to the Federal Court to be allowed to use the 20 registered trademarks owned by the Snakeman Raymond Hoser and for Hoser's exclusive ownership of the trademark rights to be formally expunged. On 25 August 2017 this failed.
All of Raymond Hoser's trademarks remain registered and Raymond Hoser retains all exclusive ownership rights.
Potential infringers should be warned that these trademarks and their rights will be enforced.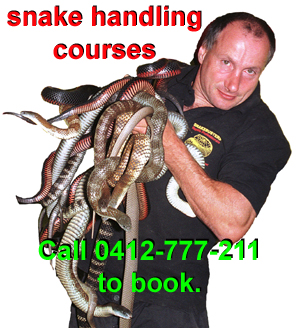 Snakeman Raymond Hoser is the world's foremost reptile expert. He has authored nine major books, contributed to many others, published hundreds of peer reviewed scientific papers and discovered and named more species of snake and more species of reptile than any other person alive on the planet and by a significant margin. His contribution to wildlife conservation is unmatched and includes numerous world firsts in terms of captive breeding rare, threatened and endangered species as well as other globally significant scientific discoveries.
Further information at phone: 0412777211
or
http://www.snakeman.com.au
or
http://www.reptileparty.com.au
or
http://www.snakebusters.com.au

This media release is (back) dated to 25 August 2017 and first posted on 10 January 2018.