Counseling.
Counseling, Crows Nest, Sydney, NSW, Australia.
Counseling service
Counseling service provided by qualified psychologist Katrina Hoser MA MAPsS (Registered Psychologist) is just 10 minutes from the Sydney, CBD, North Sydney or Chatswood
(2 minute walk from Wollstonecraft Train Station).
Medicare and health fund rebates available in many cases.
Phone: 0414-339-539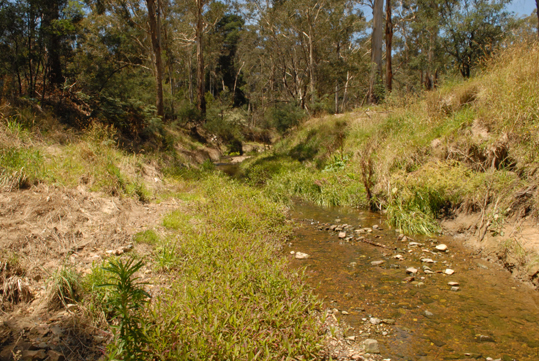 Counseling services FAQs

What kinds of counseling services do we provide?
Who is the Counseling person?
How do I make an appointment to see the counsellor?
What about confidentiality?
Why use the Crows Nest Counseling Service?
What kinds of counseling do people see us about?
Referral options?
Should I see a counselor?
Where is Crows Nest Counseling Service located?

Our Aims
Our Mission
Our Values


What kinds of services do we provide?
We have lots of different counseling options!
For people we have:
The vast majority of these services are offered to people to competitive rates.
For private individuals, businesses and others we also provide counseling support in:
and consultation re life and other issues

addiction counseling, trauma counseling, stress counseling and other forms of counseling including counseling for People At Risk

and tailored workshops for counseling groups of people
People may contact us for confidential personal counseling.
And for working people we do after-hours and evening counseling as well.
What else do we do?
Everything we do comes under the banner of our counseling, psychology and personal well-being, including the above services for people and staff of companies.
Katrina Hoser has a degree and masters in Psychology, meaning that your counseller is fully qualified and accredited. She also has many years expertise in counseling in a range of situations for people of all occupational groups, ranging from the corporate elite to battlers, disadvantaged people and others.
How do I make an appointment to see Crows Nest Counseling?
It is best to phone us on:
02 9428-2718
or the mobile number which is:
0414-339-539
(it's very easy).
However if you get no answer on either number the first time, please try again later.
All counseling we provide is confidential - your rights as our client is important.
Why use Crows Nest Counseling Service?
Here's some of the reasons we think are good ones - why not see if you 'qualify' for any of these!
People may want:
someone to talk to who's professional, confidential and separate from their friends/family for counseling

help with a tricky problem that needs counseling

advice, information or counseling about something to do with work, or something personal

to read some self-help information or books that we recommend

short term counseling for something that is upsetting them in some way

to enhance life skills such as communication or problem solving through independent counseling

to further develop their self-knowledge and personal growth through counseling

moral support in attempting something challenging through counseling

information about what other services are available to them

or something else - in which case, just ask if we can help through our counseling!
What kinds of things do people come to see us about?
People use our counseling services for many reasons, as you can see above. People find themselves in difficult circumstances at some time in their lives. When people find life changes they often are confronted with issues which can cause distress such as:
relationship problems with spouse in need of counseling
addiction problems solvable in full or in part through counseling
trauma that can be allieviated by counseling
school or work transitions
balancing work, study and life
relationship problems with friends or peers
other family issues resolvable with impartial counselling
difficulties managing emotions for which counselling may help
ongoing problems with anxiety, stress, shyness, depression, low self esteem, etc, all perhaps treatable with counseling.
For other issues not mentioned here, Crows Nest Counseling may be able to help.
skills like:
efficient time management
communicating and relating skills
how to grow your own self esteem
creative thinking and insight
developing the business person in you
While there are many self-help resources in the form of books, internet and the like, it is important to know what information is accurate and what is not. For this a professional coucellor, such as Crows Nest Counseling may be able to steer you in the right direction.
Sometimes we may also refer people to other services for which we are unable to provide, including psychiatric or medical.
Sometimes people are unsure about whether Counseling or a counsellor is the best option for their circumstance. If this is you, we suggest you give us a try anyway! Why not make an appointment to see Crows Nest Counseling.
And if we cannot help you we can usually point you in the right direction of someone who can. Of course if you have friends and family you feel you can talk to we highly recommend doing this as well. Finding someone who will listen to you or asking for help from someone you trust can be a much greater sign of inner strength than trying to do it all yourself all of the time!
Where is Crows Nest Counseling Service located?
At Boronia Street, Wollstonecraft, right near the Railway Station.
Phone: 02 9437-3812.
We aim to provide counseling and personal development opportunities for people. We promote the overall mental and physical health and well being of people through our counseling services.
Our Mission

To provide high quality, cost effective and effective counseling services.
Professionalism, integrity and a good sense of perspective including when counseling others for their counseling needs.

E-Mail inquiries to
khoser2000@removespamblockyahoo.com.au
(But it is better to phone for counseling appointments as we do not get all e-mails)
Phone: 02 9437 3812 or 0414-339-539

Counseling for addictions, including gambling counseling, drug dependence counseling, shopping addiction counseling, sex counseling, eating disorders counseling, incest counseling, childhood issues counseling, work counseling, co-dependency counseling, trauma counseling, post traumatic stress counseling, , depression counseling, low self-esteem counseling, anxiety counseling, pain counseling, phobias counseling, grief counseling, obsessive compulsive disorders counseling, stress management counseling, emotional overload counseling, study skills counseling, other personal needs counseling. Copyright Crows Nest Counseling 2009. All rights reserved.